ABC Fire Safety
Edison New Jersey
908-259-9200 / 908-259-9110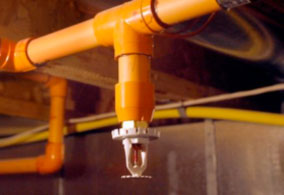 Sprinkler System Repair, Maintenance, Installation and Same Day Emergency Services in Edison New Jersey
For the best in fire safety in Edison NJ, New Jersey, and the Tri-state area then the best place to go is ABC Fire Safety for Sprinkler installation, inspection, repair, and maintenance.
ABC Fire Safety has been the best in fire prevention and safety for 35 years
All residents of Edison NJ should know about our company when you want professional flame protection and maintenance to help protect your Edison NJ home and business. Our professional team is the best when it comes to safety for all homes, businesses, and buildings for flame prevention and preventing flame code violations. Our professional team will help prevent flames to harm your property and the people you care about. We are unrivaled for 35 years with our professional knowledge in the industry and the best professional reputation for quality service and equipment at the best price. Any building under the supervision of our team in Edison NJ will be protected from flames in the near future.
Sprinkler System Installation
Our professionals have pride in our knowledge and expertise in all brands of sprinkler systems. All brands of sprinkler systems can be installed by our mechanics at the best price. These include the best brands that should be able to protect your property more efficiently including the new Firetrace suppression system. We have a professionally trained team that can install sprinkler systems in any and all kinds of buildings to protect your home or business. We will not only set up the best sprinkler system for your building but also set it up at the best price.
Sprinkler System Inspection
Everyone who owns a building should have their sprinkler system inspected to make sure it works to protect your building from burn damages. Our professional staff is very thorough with inspecting to making sure that the sprinkler system is functional even after years of not being used. Our company will check if your sprinkler system doesn't have any visual damage and is in operating condition. Making sure a sprinkler system is constantly in working condition should be a priority of all building owners.
Sprinkler System Maintenance
We will provide the best professional maintenance on your sprinkler system and make sure it is operational. We check the wet and dry pipe systems are also being maintained along with seeing that the water flow will go through the pipes correctly. We see that the control valves are tagged and working. We also check that the pumps will pump enough water for the sprinkler. If there is any issues during maintenance and the inspection then we can repair your sprinkler system.
Sprinkler System Repairs
During our inspection and maintenance we notice any broken pipes, blockage, leaky sprinkler heads or any issue with your sprinkler system then ABC Fire Safety will help repair your system. We will repair your sprinkler system thoroughly at the best price. We are mindful of the certifications and requirements mandated from insurance providers. Our team will repair the sprinkler system like the first day it was installed.
Have problems resolved immediately with Same Day Emergency Services
When there is a burn code violation and you want it settled right away then you should call for Same Day Emergency Services. Having a burn code violation will not only cause a fine for your business but can also cause a potential serious injury for you, your family, or the people you care about. With Same Day Emergency the violation will be resolved within 24 hours. We do not only do Same Day Emergency Services on sprinkler systems but also on emergency and exit lights, kitchen systems, and suppression systems. For the best professional supervision in the Edison, New Jersey and the entire Tri-state area for fire safety and fire prevention then ABC Fire Safety is the best place to call for the best price. Check out our website and see our many other options that we can do for top quality fire safety.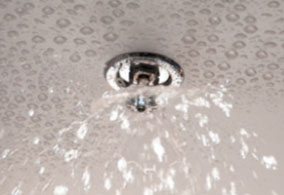 ABC Fire Safety Clients
Local Professionals and Businesses:
Bertram Associates Union, NJ
Blackstone Group LLC Newark, NJ
Boulevard Veterinary Clinic Kenilworth, NJ
Faithful Christian Academy Hillside, NJ
Ferraro's Restaurant Westfield, NJ
Gold Coast Arena Neptune, NJ
Hundal Group Realty Union, NJ
Maple Crest Realty Hoboken, NJ
Middletown Diner Middletown, NJ
Old Bridge Township Old Bridge, NJ.
Corporate/Commercial/Educational:
Bloomfield College
Crown Plaza Hotel
Elizabeth Board of Education
Eva's Village
FMI Trucking
H&R Block
LaFarge North America
Mack-Cali Real Estate Management
Maher Terminals
Purepac/Actavis
Trinitas Hospital
Comcast Cable
Verizon/Unico
Warnock Dodge.